Awareness Raising Seminars on Gender
In line with our goal of making gender equality more prevalent in society, AÇEV conducts seminars for private sector employees aiming to increase awareness and change behavior.
Awareness Raising Seminars on Gender aims to trigger a critical thinking process on gender roles, the emergence of these roles, and their reflections on daily life and the work place. The seminars also aim to explore the ways in which participants can address gender equality in their communities.
These 2-hour seminars are held with 30 to 100 participants. The seminars discuss concepts of equality, discrimination, gender roles, and gender equality in professional life.
Also in the seminar's content is the ways in which gender roles are imposed differently on men and women, as well as the influence of these roles on individuals and society.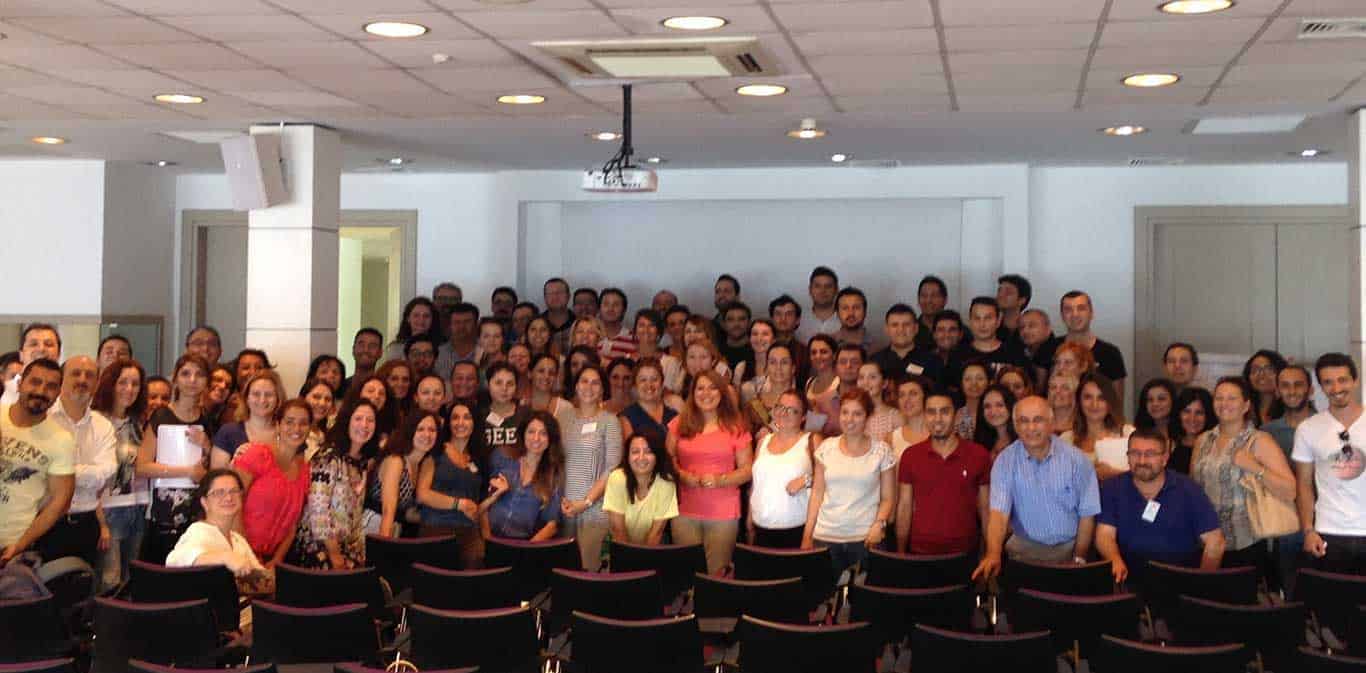 Awareness Raising Seminars on Gender: Project "I Support Gender Equality for My Country"
In 2015, we started the project "I Support Gender Equality for My Country" with Koç Holding to raise awareness on gender equality in the company's employees.
As part of the project, we initially conducted 2-hour seminars on gender equality, which we named "Information Mills," in companies within the Koç Group. These seminars were conducted by AÇEV's trainers, as well as employees from these companies who were specifically trained for this project by AÇEV. Following these seminars, we conducted one-day workshops in the same companies; this time with different employees who were selected by their supervisors to act as change agents in the work place. These workshops, held by AÇEV trainers, delved deeper into the issue of gender equality through more interactive exercises that presented opportunities for sharing of experiences. We continue to hold these seminars and workshops based on demand from different Koç Holding companies.